Quality Web Design Services for Your Business
In past decades, advertising was primarily done through television commercials and billboards, and customers interacted with companies by visiting their physical retail stores.
But these days, with around 54% of advertising happening online, the majority of your potential customers will encounter your business mainly through your website, so it's crucial that you optimize that website's design.
But it can be hard to know exactly what you should do to make that happen, much less how to do it. That's where DC Web Design & Marketing comes in.
With over 20 years of experience in the digital marketing industry, we have the dedication and expertise to provide stellar web design services in the Washington DC & Richmond, VA area for small and midsize businesses (SMBs).
Keep reading to learn more about our award-winning web design services, and contact us to get started!
Web Design Services from DC Web Design & Marketing: What Do They Include?
Many different factors contribute to good web design. As a result, it's no surprise that we offer numerous types of web design services.
Take a look at the below list, and then get a free quote based on your goals.
Website Pages
The most obvious parts of a website are the pages themselves. They make up the skeleton of the site, providing a space for your actual content. We'll create however many pages you need, even if it exceeds 250!
Customized Style
For your website to stand out, it must be designed to fit your brand. You don't want a website that looks just like a thousand others out there. That's why we'll customize your site to be unique and on-brand.
Search Engine Optimization (SEO)
What good is a website if no one ever visits it? To draw users to your site, you need to take advantage of search engine optimization, or SEO, which lands links to your site in the top Google search results for certain keywords. Luckily, SEO is our specialty, and we'll see it done.
Copywriting
For people to come to your site, they need something to draw them in. If the only pages they see are trying to sell them something, they won't click. That's why we'll provide you with custom content from our copywriting team to inform and engage site visitors.
Responsive Design
In today's world, more and more people are browsing the Internet through their phones rather than their computers. As a result, it's more important than ever to have your website be optimized for a mobile format as well. We'll design your site to work in either format so you can draw in users from any device.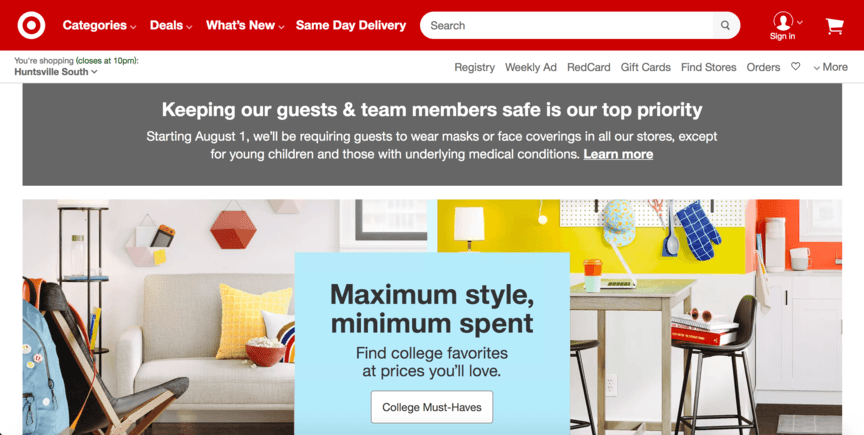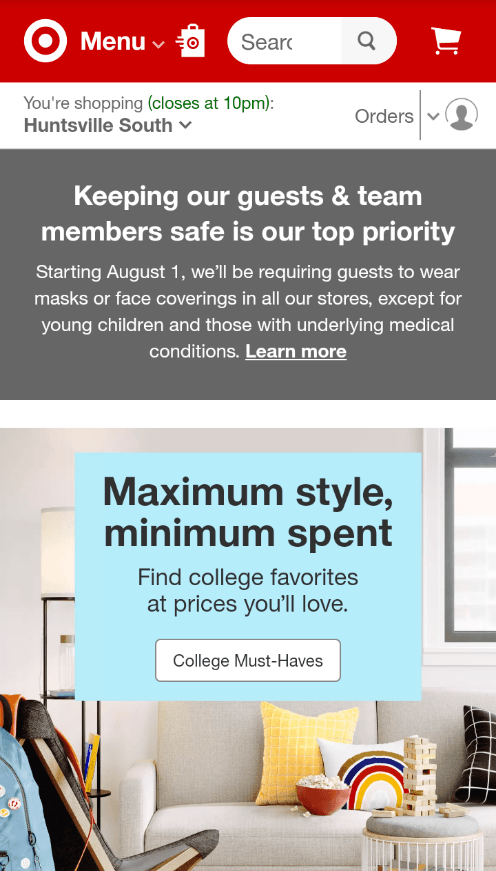 Database Integration
If you plan to use your website to conduct product purchases, you'll want to have it hooked up to a database for keeping track of purchase data. In fact, you likely already have such a database in use. We can integrate into your website, so the information flows smoothly between the two.
Top 5 Web Design Principles We Follow
Types of web design services like website pages and copywriting are excellent assets, but only if they're done the right way.
At DC Web Design & Marketing, we know the importance of doing things right. That's why, for everything on the above web design services list, we follow five principles of good web design to ensure the highest possible quality.
1. Appearance
We strive to create website pages that are visually pleasing to users and relate to your brand.
Relevance and consistency in branding are also important when creating your design strategy. Our web design team incorporates all the different aspects of your company image into a contemporary and Internet-friendly online presence.
It makes no sense to design a website that looks completely different from your brick and mortar image. Neither does it make sense to attempt to duplicate it exactly. Cleverly combining images with the Internet will bring you credibility, conversions, and loyal customers.
2. Navigation
We ensure that users can easily navigate around the site without confusion.
Ensuring that your website is easy to navigate will help keep users on your website. If a visitor comes to your site and has trouble finding what they want then they are most likely going to leave. On the other hand, if they are able to get from one page to the next and are able to find what they are looking for, then there is a better chance of them converting and not leaving your site.
Our team of experts will audit your website, and optimize for things like a navigation bar and breadcrumbs, so that there is no confusion for your visitors.
3. Attention
We work to create content that will hold users' interest for extended periods of time.
Our website redesign and web design team, along with our graphic designers and web development teams, know how to grab the attention of your target audience. When you get that attention and hold it, conversions are inevitable.
Our web designs demand attention, make an impression, and are effective. We know what you need, what your customers want, and how to deliver it.
4. Direction
We help make it easy for users to see where on the site to go to get what they want.
Our web design experts create your website with your visitors in mind. Site visitors should find the info they need quickly and make their purchase with minimal effort. They shouldn't struggle through difficult-to-navigate pages with less-than-professional designs.
Your products and/or services need to be clearly described and easily accessible. If things aren't clear or are too difficult to figure out, your visitors aren't going to spend the time it takes to figure it out. Translation: lost sales opportunities. Our web design team knows how to give them what they desire and expect.
5. Action
We incentivize users to take action, such as purchasing a product or giving you a call.
The main goal of your web design project should be to improve your conversion rate. At DC Web Design & Marketing, we keep a heavy focus on driving those rates up through strategically created and placed content and motivating calls-to-action.
The layout of your website must accommodate your visitors - that is, it must be easy to use if you want to see conversions. This is what our web design specialists are experts in.
Money spent on an ineffective, difficult-to-navigate website design is money wasted because you're not going to convert sales with it. Our web design team creates engaging, professional, and memorable websites that focus on turning visitors into customers.
Why Partner with DC Web Design & Marketing for Web Design Services?
DC Web Design & Marketing isn't just about web design services. Our expertise extends across the full breadth of online marketing, and we also offer services related to SEO, pay-per-click (PPC) advertising, and social media.
With over 1000 clients and a nearly 100% client retention rate, DC Web Design & Marketing can boost your business's online presence to new heights. To get started with us, give us a call at 202-370-7515 or fill out our online contact form today!