SEO Management Services for Increased Organic Visibility
With organic search accounting for about half of all website traffic, Search Engine Optimization (SEO) is one of the most effective ways to improve your company's visibility online and connect with the customers in search of your business's products or services. At DC Web Design & Marketing, we have spent years perfecting our approach. SEO management is the foundation of any successful Internet marketing plan and can make the difference between never being found and a booming online business.
If you're not implementing SEO, you're missing out on significant return on investment from your marketing strategy. We offer custom SEO plans that meet the needs of your business and target on-page, off-page and content strategies.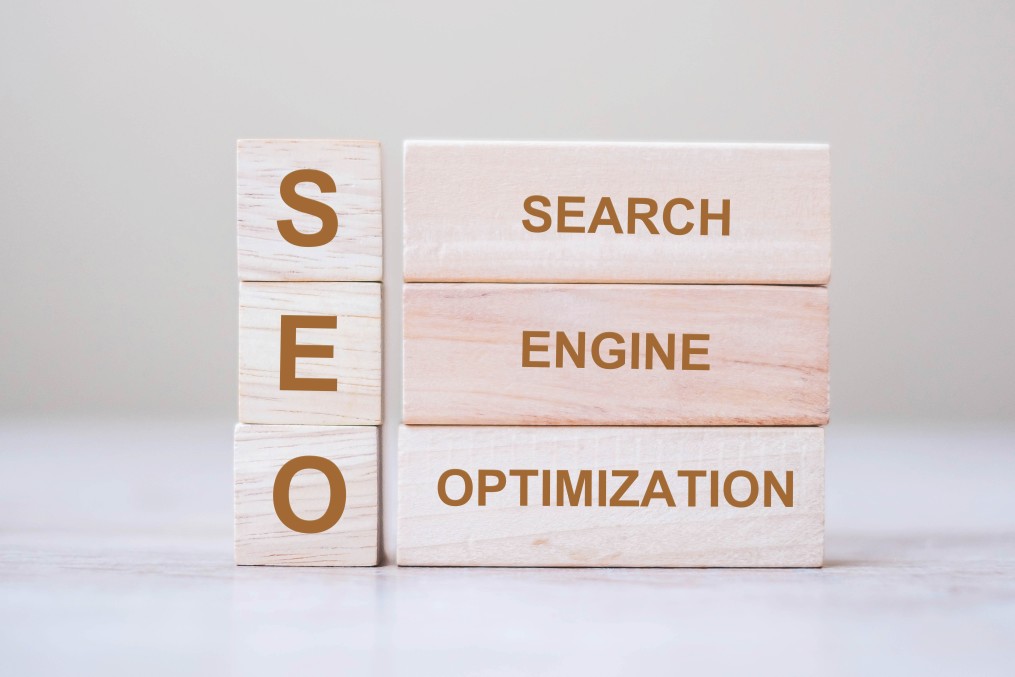 &nbsp
Optimize Your Site for Improved Results in Search Engine Rankings
While there are many layers to SEO, one of the first steps in any SEO strategy is to update and correct any outdated elements on your site to create a strong foundation. If your site has never been optimized, or was optimized using outdated best practices, you're essentially invisible to search engine crawlers. These crawlers are responsible for deciding where you'll show up in the search results, meaning that you should make it as easy as possible for them to find you.
Search engine algorithms and SEO best practices are constantly evolving. If your site was not built with forward-compatibility in mind, or has not been refreshed using current best practices, you're risking your rank... and ultimately, your revenue. Our SEO specialists can help.
During this technical process, our SEO specialists will run your site through a proprietary tool developed by our team to learn more about any bottlenecks that are hindering the visibility of the site. We will thoroughly audit your site to reveal any possible issues and identify changes that can be made to get the best search engine results.
It's More than Just Keywords with our SEO Team
Keywords are important. In fact, after analyzing your site and fixing any technical issues, incorporating keywords is usually the next step in our SEO approach. We'll review your company, industry, products, goals, challenges, and more, then select the appropriate keywords for your campaign.
The keywords we choose will be the ones most likely to be used by potential customers who are interested in your product or services. These keywords will bring in the best traffic - those visitors most likely to convert. Our skilled copywriters will incorporate the chosen keywords into your site, making the copy relevant and useful to the reader, reflective of your brand, and attractive to search engine crawlers.
However, our process doesn't stop there. By going beyond keywords, we work behind the scenes to drive qualified traffic to your site using an array of techniques. Our link building team will help you develop a strategy for creating content that attracts links from reputable sites. These links will improve your authority, as well as the chances of a first page ranking. We will also implement on-page strategies that reflect best practices and will increase user experience.
Additionally, we will work with our in-house SEO copywriting team to implement a content strategy like longforms, infographics and blog topics that make up the majority of your ranking factor. With copywriters specializing in many different specialties, we are able to create all types of content to enhance your site no matter how niche the industry.
Contact Us Today for A Custom Quote!
After years of successful campaigns, unprecedented results, and unmatched revenue increases, it is a fact that site optimization is absolutely necessary to gain increased online visibility to the right audience.
Are you interested in SEO management services for your business's website? Start earning more qualified traffic with our SEO services. For more information, fill out our free quote form. If you have any general questions or simply want to learn more, fill out our contact form!
---